Due to COVID-19 Pandemic, almost all of us realised what China offered to the rest of the world. But it is very important to know that China is one of the top traders in the world. Most of the goods and raw materials for manufacturing are provided by China to the rest of the world. Trade has become an increasingly important part of China's overall economy and it has been a significant tool used for economic modernization. Over time, China's dominance has grown dramatically.
Although the U.S. dominated most of the world trade in 1980, China gradually surpassed the U.S. in 2013 as the major trading partner in many countries around the world. Before 2000, the U.S. was at the peak of global trade, as over 80% of countries traded with the U.S. By 2018, that number had dropped sharply to just 30% as China swiftly took the top position in 128 of 190 countries. China's 2001 entry into the World Trade Organization was a major turning point in China's international trade relationships.
Between imports and exports, China is involved in $4.6 trillion worth of trade worldwide. It has a trade balance of $367 billion, which means that its overall exports are higher than its imports. Just imagine the profits that China makes! In total, China exports $2.5 trillion worth of goods to other countries.
History of Chinese foreign trade:
The direction of China's foreign trade has undergone marked changes since the early 1950s. In 1950, three-fourths of the total was accounted for by trade with non-communist countries, but by 1954, the situation was completely reversed, and communist countries accounted for about three-fourths. In 1965, China's trade with other socialist countries made up only about one-third of the total.
The drive to modernize the economy that began in 1978 required a sharp acceleration in commodity flows and greatly improved efficiency in economic transactions. In the following years, economic reforms were adopted by the government to develop a socialist market economy. This type of economy combined central planning with market mechanisms. The changes resulted in the expansion of domestic and foreign trade and investment.
During the 1980s and 1990s, China's foreign trade came full cycle. Trade with all communist countries diminished with the demise of most socialist states. By contrast, trade with developed and developing countries became predominant. In general, China has had a positive balance of trade with its trading partners since 1990. Hong Kong became one of China's major partners before its reincorporation into the country. It remains prominent in domestic trade, mainly for agricultural products.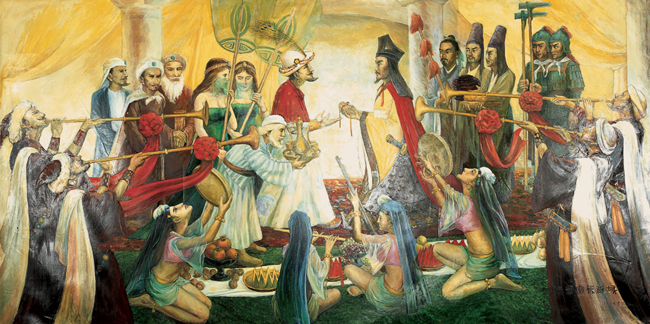 Over the past several decades, Chinese trade has expanded at a fast pace. In 1995, the value of China's imports and exports of goods totalled $280.9 billion or 3 percent of global trade. By 2018, its total trade in goods had jumped to $4.6 trillion or 12.4 percent of global trade.
Exports:
The latest available country-specific data shows that 60.2% of products exported from China were brought by importers in:
The United States of America (16.8%)
Hong Kong (11.2%)
Japan (5.7%)
South Korea (4.4%)
Vietnam (3.9%)
Germany (3.2%)
India (3.6%)
Netherlands (3%)
United Kingdom (2.5%)
Taiwan (2.2%)
Singapore (2.2%)
Malaysia (2.1%).
Even though The U.S. is one of the most developed countries in the world, it is the largest importer of goods and raw materials from China. Surprising, isn't it? The most common goods that China exports to the U.S. tend to be electronic devices, such as cell phones. It shows how important of a role China plays for every country when it comes to the manufacturing industry.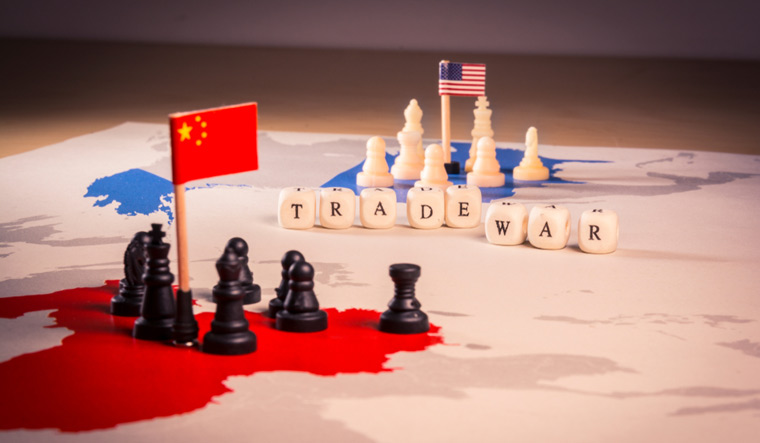 The great bulk of China's exports consist of manufactured goods, of which electrical and electronic machinery and equipment and clothing, textiles, and footwear are by far the most important. Agricultural products, chemicals, and fuels are also significant exports. The United States, Hong Kong, Japan, EU countries, and South Korea are the principal export destinations.
The following export product groups categorize the highest dollar value in Chinese global shipments:
Electrical machinery, equipment: US $671 billion (26.9%)
Machinery including computers: $417 billion (16.7%).
Furniture (including bedding, lighting, prefab buildings, signs): $99.5 billion (4.2%).
Plastics, plastic articles: $84.4 billion (3.4%).
Vehicles: $74.4 billion (3%).
Optical, technical and medical apparatus: $73 billion (2.9%).
Knit or crochet clothing, accessories: $71.4 billion (2.9%).
Iron and steel products: $69.6 billion (2.8%).
Clothing, accessories (excluding knit or crochet items): $66.8 billion (2.7%).
Toys, games: $62.8 billion (2.5%)
Footwear: $47.8 billion (2.3%)
Agricultural products like cotton, tea, rice and potatoes
The value of China's exports in goods annually surpasses the amount it imports from the rest of the world. In 2018, China exported $2.49 trillion in goods while it imported $2.13 trillion.
Imports:
Most of China's imports consist of machinery and apparatus (including semiconductors, computers, and office machines), chemicals, and fuels. The main import sources are Japan, Taiwan, South Korea, Australia, the countries of the European Union (EU), and the United States. Regionally, almost half of China's imports come from East and Southeast Asia, and some one-fourth of its exports go to the same countries. Taiwan also has become an important trading partner.
China's Commodity Imports are:
Mineral fuels including oil: $116.2 billion
Iron ore: $57.1 billion
Copper & Copper Ore: $53.2 billion
Oil Seeds e.g. canola: $38.3 billion
Coal: $11.5 billion
Electronic equipment: $431.6 billion
Electrical machinery and equipment: $414.3 billion
Machinery (including computers): $147.8 billion
Medical apparatus: $92.6 billion
Vehicles: $71.5 billion
Organic chemicals: $43.9 billion
China also has free trade agreements with several nations, including China–Australia Free Trade Agreement, China–South Korea Free Trade Agreement, ASEAN–China Free Trade Area, Switzerland and Pakistan.
China's Trading Relationship with India:
The relationship between the two giants of Asia, and the world, has been progressing at a tremendous pace. Both nations have witnessed their share of ups-and-downs over the years. The history of bilateral relations between India and China dates back to the mid-1980s.
China is one of India's prime trading partners. Imports from China mainly include consumer durable goods such as electronic products, plastic goods, smartphones, solar cells, pharmaceutical drugs, industrial goods, car components, apparel, footwear, toys and sports equipment among several others. In 2018, imports were over the US $22 billion, clocking over 50 percent of India's requirements of electrical and electronic equipment. In the period 2001-2012, the total import of toys from China has increased by 25.21%. On the other hand, 30% of India's automobile components demands are met by China.
Exports and Imports after COVID-19:
According to CNBC, in April, exports percentage of China rose by 3.5% crushing expectations for a decline of 15.7% and imports fell by 14.2%. Reuters had expected that 15.7% of exports would fall but the exports rose by 3.5% in April. China's trade surplus was predicted to be $6.35 billion but it was found to be $45.34 billion. In April 2020 China exported $177B and imported $153B, resulting in a positive trade balance. Between April 2019 and April 2020, the exports of China have increased by 4.02% while imports decreased by 9.33%. Exports of medical supplies surged in April as it shipped health- care goods to the rest of the world. China's trade surplus in April was the largest since December last year when the surplus was about $47 billion.
We all assumed that the exports from China to other countries were going to decrease but it has widely increased even with the coronavirus outbreak. Many countries are now thinking to boycott China but that would be a really difficult mission to accomplish as China seems to have a finger in every pie.
Overall, by creating new markets and trade routes, China is possibly cementing its position as the world's major trading partner for years to come.