How many times have you been so obsessed with some dialogue from a movie that you wanted to flaunt it literally everywhere, maybe even wear it.
Talking about such dialogues which ones pop in your mind first?
Lemme guess: " How's the josh" from URI or "Kitne aadmi the ?" from Sholay.
Well, the only difference between these 2 is that you have seen people wearing URI dialogue clothes all over the campus. Not only URI, but you must have also seen such catchy dialogues from Gully Boy, GOT, Marvel and what not!
Guess the brand which make your favourite dialogues "WEARABLE". ??
Yup you guessed it right!
Bewakoof.com!
So, without further ado let's jump into the success story of this new fad of every campus!
Bewakoof.com
Founded in 2012, Bewakoof is a lifestyle fashion brand that makes creative, distinctive fashion for the trendy, contemporary Indian. Bewakoof was created on the principle of creating impact through innovation, honesty, and thoughtfulness – with a team of 400 members, and 2 million products sold till date.
An idea is born!
Society perceives Bewakoof as stupid.But what does society call Bewakoof? Often, it's anything different or anything that's done differently.
While in college you must have thought what was different with Bill Gates or Mark Zuckerburg that they found their own company while you're still printing out Fibonacci series in C!
Well here are 2 students who actually took inspiration to launch their own startup with a turnover of more than 80crore in 2019.
Prabhkiran Singh & Siddharth Munot were still in college in 2010 when they were looking forward to buying a domain name under Bewakoof. However, they weren't sure about the idea and it got delayed. In the meantime, after passing out from college in 2011 they started their own beverage gig named, Kharke Glassy which wasn't a success. Hence, they closed it down.
Desperately searching for ideas the next thing that came to their mind was the idea that has gone cold from their college days. So by 2011, they started working on the website and it was officially launched on Jan end, 2012.
A million dollar mission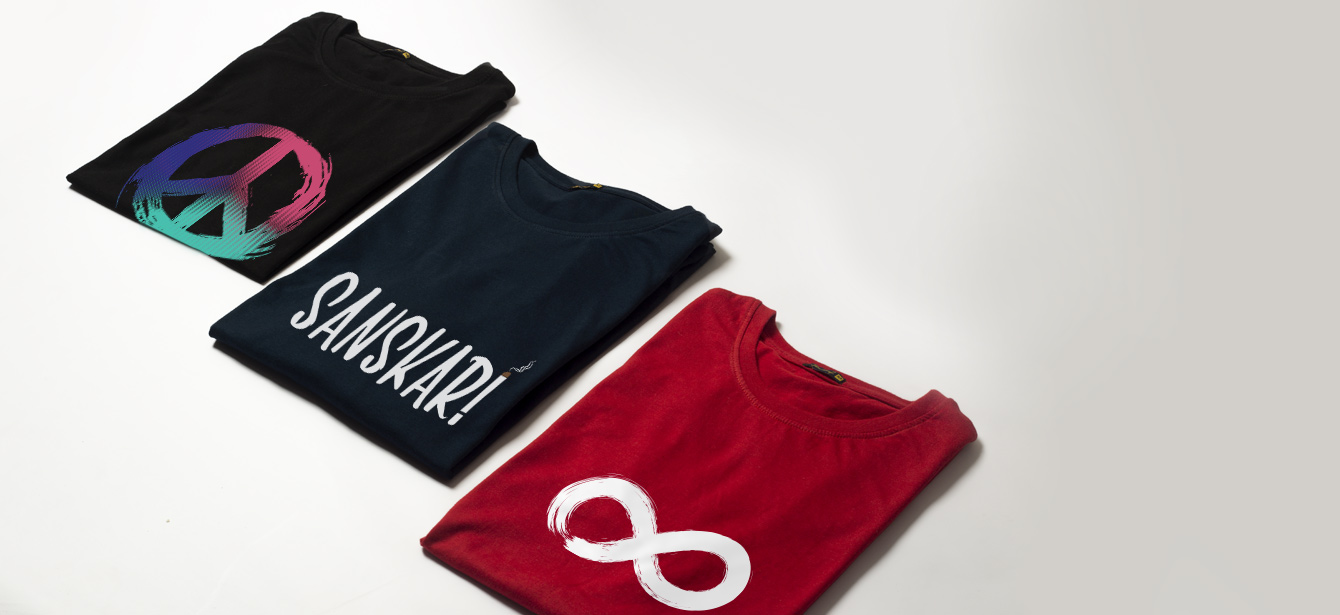 All these two young pass-outs wanted was to create something that was so witty, eye-catching and is easily called " Bewakoofi". They had this zeal to add some spices of humor in the "plain college T shirts" that these young lads could adorn and be proud of.

Soon they started out on their mission of searching and printing the latest trends, lifestyles and quotes so there's something for every college student!
Soon they collaborated with Disney, Marvel and many other companies to produce a collection which suits people across Marvel and DC fans to the desi meme lovers.
Now, after 8 years, any student's shopping destination is Bewakoof because (let's accept it, it has the best collection.
Path to success
Just when you thought that Bewakoof must be just another clothing company, let me tell you, this brand thrives to make an impact on the Indian culture through Innovative and thoughtful ideas!
Bewakoof stands for going against the trend and the spirit of looking at things differently. They challenged the contemporary Indian Style and gave a witty, humorous twist on how every Indian teen dresses.
With their target audience ageing between, 16-34, categories are starting from Bollywood catchphrases to PUBG quotes (Yeah, I know you loved for those " Aao Kabhi Pochinki Mein" T shirts!).
What gave Bewakoof it's the magnanimous success was definitely, their efficient customer targetting. Understanding the problem of unavailability of quality products but high demand in tier 2 cities, they focused their sales in this particular area. Even tier 1 cities produced a huge response. One of the biggest reason being the availability of COD facility on their website.
They didn't leave a stone unturned while expanding their brand and here are their secrets to winning!
1st Create a Brand Value
By now, you might be wondering, there are so many companies that have come and gone but only a few flourish the way this company has. So what's their secret spell?
Well, unlike other companies, Bewakoof was creating products for the people which gives them a sense of pride/satisfaction. They created a brand value so streamlined and original that the fad was simply too strong to deny.
It's Viral !
Well, right now, 'viral' is a word that we are all dreading, but it's this viral marketing strategy that makes Bewakoof one of the leading manufacturing brands in the T-shirt industry. We are all familiar with how Coca-Cola advertises it's products right? It's simple crowd work and community activities that make the advertising strategy of this beverage giant stand out. As the founders quote," If a man likes a product he tells it to 2 people, but if a lady likes a brand, she tells it to at least 20 people about it. "
Taking inspiration from this, Bewakoof set out to use the strongest tool of marketing :
Organic marketing!
The company also created some extensive college campaigns where students are supposed to spread Beewakoofy around the college campus and provide free Tees to them from the company.
Taking inspiration from this, Bewakoof set out to use the strongest tool of marketing :
Organic marketing!
The company also created some extensive college campaigns where students are supposed to spread Beewakoofy around the college campus and free Tees provides them from the company.

The company started using social media as the marketing channel from 2012. Hence, the two platforms, Justdial and Facebook proved to be a great buzz creator.
The company also promoted its products, through a tie-up with many top brand e-commerce sites to sell their products including Snapdeal, Indiatimes Shopping and Seventy. To keep their loyal Bewakoofs busy and to generate more traffic they even launched a meme page named "2 Min Aaya Yaar Raste Mei Hoon" which was a great success in promoting the website.
Catching on every emerging trend, TV Series, Movie, or even a punch line and transforming into a T shirt makes their brand too attractive to ignore.
Since 2012, they have used social media to the fullest but the real secret spell to their success came along when they used YouTube ads as their major tool in 2019. Soon their ROI was near about 4x. The reach that the company could achieve with YouTube ads was phenomenal. The agency was able to achieve up to 9000 conversions over a short span of 30 days.
"6 years ago, we set off on a new journey, not really knowing what's in store for us. We can confidently say today that we've come a long way. Our journey has been a milestone in the narrative of homegrown fashion brands."
Never Settle!
With this rise in success in the last round of seed funding, they have raised over 800M as of October 2019. Even in this lockdown and economic crisis they haven't let their business slip away. Adapting to the crisis, they launched their own sanitizers and protective gears.

Someway, Bewakoof is just never out of trend. With the #WFH looming over our lives, Bewakoof sets out to spice up our WFH attires too. With cool pyjamas and semi-formal Tshirts, they are never out of their game.

As Bewakoof artists would correctly say, " picture abhi baki hai mere dost!" Bewakoof stands out among all the other clothing brands and their endeavors are so unique and authentic that no other brand can challenge their customer base. With just 8 years old, keeping up with the trend Bewakoof believes in- "Never Settle"-ing for something bland and old! And to always stand out with "Bewakoof".
This article is contributed by Ria Biswas,